I'm Back…
Hello readers,
I want to apologize for my absence from blogging for the past couple of months.  I promise that I have been hard at work during this time and I am excited to share some of the things that I've been working on with you.
One project that I've been able to kick off that I am extremely excited about is the implementation of a Body Blocks' designed fitness and sports performance curriculum within the
Buffalo Public Schools. This program will begin this fall in 4 schools (Riverside, South Park, City Honors, and Emerson) and will expand to the remaining 12 high schools within the school year. The program will  be incorporated as part of the current physical education curriculum and allow us to not only educate the students but also the faculty within these schools.  This sets the groundwork for a sustainable long-term model rather than a short-term fix. We are confident that this program will not only serve as a major contributing factor towards developing a culture that produces fitter and healthier students, but also that leads to increased academic performance and fewer sports-related injuries; ultimately making our schools and our students more competitive in multiple arenas.
Another announcement that I am pleased to make is that I have recently learned that I have been named as one of Business First's 2012 Healthcare 50, which recognizes me as "one of the top 50 extraordinary professionals in the medical field in Western New York."  I am extremely honored to be recognized on this list and in the company of the other great individuals who were also named, all of whom are committed to making Western New York a healthier community.  This recognition came on the heals of another recognition that I received from the National Strength and Conditioning Association (NSCA).  I have been honored with the designation of a Registered Strength and Conditioning Coach Emeritus (RSCC,*E) which is the highest certification attainable through this organization. The NSCA only gives this title to individuals who have accumulated 20 or more years (WOW, time flies when you're doing what you love!) as a trusted expert in their field and recognizes their area of expertise as separate and distinct from the medical, dietetic, athletic training, and sport coaching fields.  This certification is significant not only because I get to add some more cryptic letters after my name, but more importantly because it secures my status as an industry expert and trusted source of information even after I retire (whatever that word means).
I have just returned from the IHRSA (International Health, Racquet & Sportsclub Association) Annual Convention in Los Angeles, CA.  This event is the focal point of the fitness community every year and serves as the launching point for new breakthroughs in exercise techniques and equipment.  My week was jam packed with seminars and meetings with some pretty amazing people within the industry.  Anyone who has ever taken a trip and had people waiting for their return knows all too well that one of the first questions that you often get is, "what did you bring me?"  Confident that my staff of trainers and clients at Body Blocks would have the same question for me, I knew that I had to bring them back something that they would appreciate and "remember" and a T-Shirt just wasn't going to cut it!  So my choice…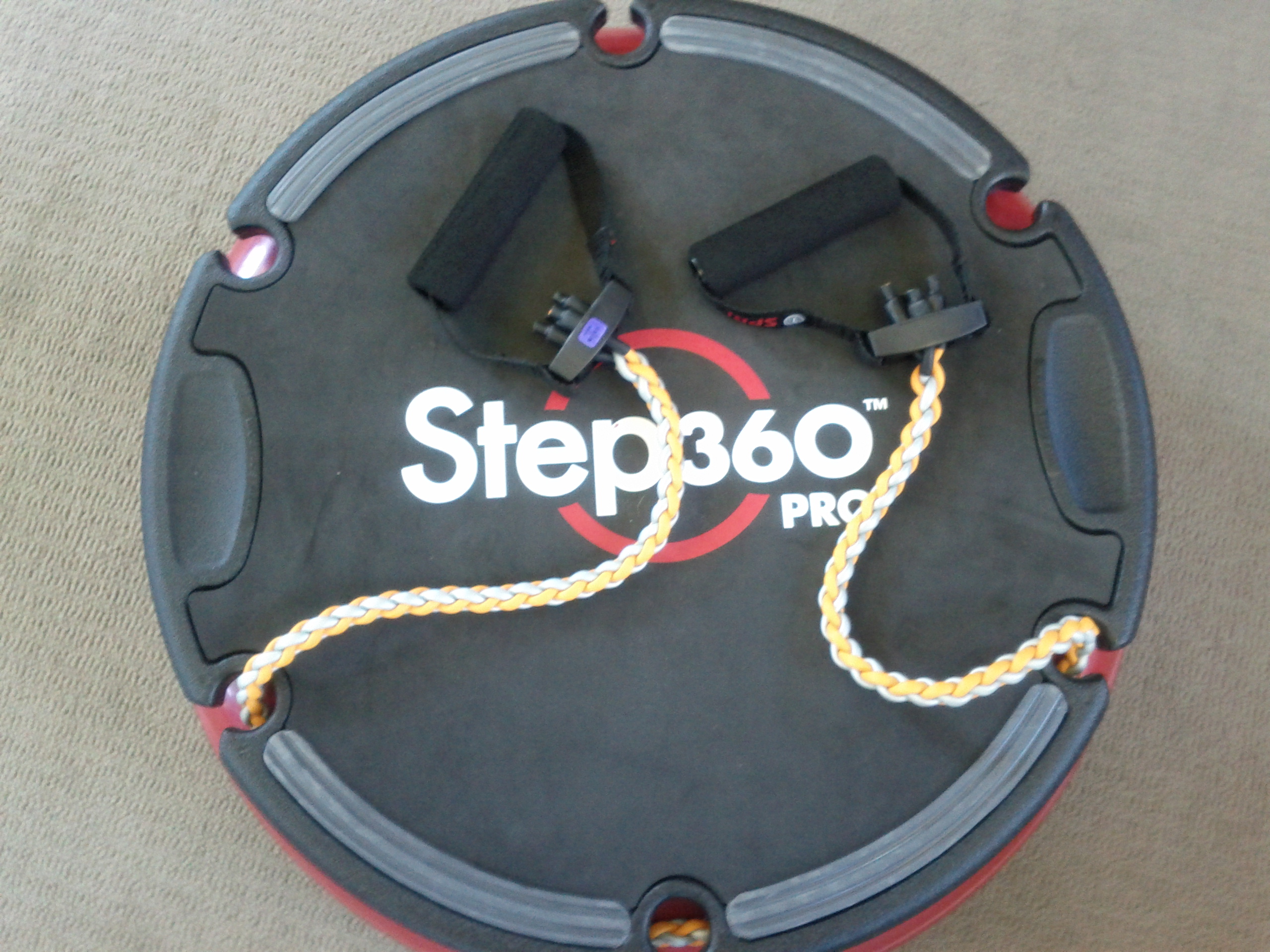 Meet the Step360 Pro
This piece of equipment may seem innocent enough, but after one 360MC session, even my most conditioned trainers were feeling the burn.  I'll save the details and the science of the equipment and the workout for a future post, but suffice it to say that after that workout nobody was asking what else I may have brought them. [insert maniacal laugh here]
In addition to that, I have a lot of other exciting things that I am working on that hopefully I will be able to share with you soon.  In the mean time, I am pleased to return you to your regularly scheduled blog posts. As always thanks for reading and feel free to get in touch with me at fitnessdefined@bodyblocksfitness.com
Stay Healthy,
Bob